I center my email and calendar activities around Gmail and Google Calendar. They feed the Mail and Calendar programs and apps I use on my iMac, iPhone, and iPad.
I've encountered the following issue a few times: a new calendar I've added or imported into Google Calendar does not appear on my iOS/iPadOS calendars.
Most recently, it was importing the ICS link from my workplace's Outlook Web app into GCal. I could see my workplace schedule on my Google Calendar but not on my other devices.
Troubleshooting this was maddening. I've selected the right calendars in Google, the calendar connections to my iMac and iDevices look fine – why am I not seeing what I KNOW should be there?
I found the answer in this 2015 blog post from Online Tech Tips. The writer correctly pinpoints the problem to third-party calendars that show up under Other calendars.
And he identifies the solution – a specific link that "for some ridiculous reason…does not appear anywhere on any page while in Google Calendar…However, this page is key to getting those other calendars to show up in the Apple calendar app.":
[https://calendar.google.com/calendar/syncselect](https://calendar.google.com/calendar/syncselect)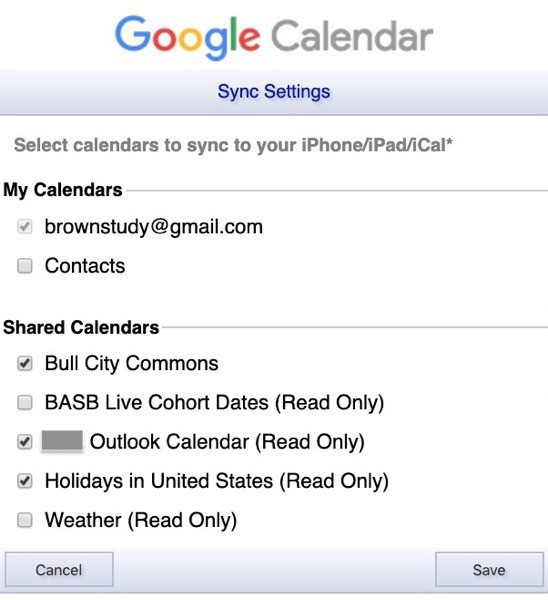 And indeed – my workplace calendar was unselected in the list. Ticking the box, clicking Save, and checking my iPhone later showed that the new calendar was now there.
File this under "yet another 20-second solution that took two hours to find."